Keynote Speakers

Keynote Speaker I



Prof. Jiří Strouhal
Škoda Auto University Mladá Boleslav, Czech Republic
Jiří Strouhal is full professor at the Departmet of Finance and Accounting at Škoda Auto University Mladá Boleslav, Czech Republic. He gained his Ph.D. degree at the University of Economics Prague in 2005, associate professorship (habilitation) in 2012 and full professorship being named by President of the Czech Republic in 2016. He also acts as professional advisor in the field of accounting and corporate finance and since 2011 he is a President of Association of Czech Professional Accountants. His research interests cover: international accounting, financial statements analysis and corporate finance.
Speech Title: Reliability of Unreliable Fair Value - Emerging Markets Point of View
Abstract: Fair value is considered as one of five measurement bases according to IFRS. Four of them are clearly defined in Conceptual Framework (cost, current cost, present value, realisable value), fair value itself has its own standard IFRS 13. Fair value is applied for valuation of majority of the assets and certain liabilities and due to its wide-spread there are defined three levels for its computation. Level 1 is for observable market values, level 2 is sort of mark-to-market approach and level 3 is for non-observable inputs based on company's own best assumptions. The presentation would be focused on the application of this measurement base within emerging and not very transparent markets from the practical point of view, with specific focus on non-current assets and financial assets measurement.

Keynote Speaker II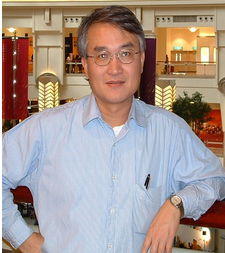 Prof. Donald Chang
Metropolitan State University of Denver, USA
Dr. Chang received his MBA and Ph.D. in marketing from University of Missouri-Columbia, BBA from National Chengchi University, Taiwan. His main teaching interests include international marketing, marketing research, and marketing strategy. Dr. Chang's main research interests include strategic marketing, international marketing, crosscultural research, international leadership behavior, market orientation, service quality management, market research, innovation management, tourism and destination marketing, pricing strategy, among others. He has been a marketing educator since 1980s at a number of universities in the States and in Taiwan, including University of Missouri, University of Wisconsin, National Chengchi University (Taiwan), Tunghai University, Loyola University, and currently a senior professor at the Metropolitan State University of Denver.
Speech Title: Virtual Consumption, Virtual Consumerism, and Virtual Materialism: The Shift in Consumption Culture and the Marketing Implications
Abstract: Since its early adoption by young online gamers in the 1990s, virtual consumption has gained tremendous momentum in becoming a mainstream consumer behavior among all age groups. What started out as a sub-culture in the vast consumption culture, virtual consumption has now become omnipresence and fundamentally rewritten the laws of the consumption culture. What followed is the emergence of new consumerism in the virtual world by addressing the new consumer culture for virtual goods. The shifting focus from physical goods to virtual goods also introduce the concept of virtual materialism. A review of the gradual shift in consumption culture is presented with notable examples. Future trends are discussed with a new form of materialism, i.e., virtual materialism. Implications for culture and marketing researchers are proposed.

Keynote Speaker III


Prof. Elżbieta Szymańska
Bialystok University of Technology, Poland

Professor of Bialystok University of Technology, Manager of the Tourism Economy Chair and businesswoman - the partner in association The Recreation Resort "The Sailor" at the Mazury Lakes, Poland. She is also an Adjunct Professor of the Lazarski University in Warsaw. Participant of 14 research projects and Manager of some of them. Expert in Foresight Poland 2020 and Member of Polish Economy Association and Senator of Bialystok University of Technology (cadence 2016-2020). The Author of about 100 publications, including 5 books). She is a member of some organizations, including the Polish Economists Association. The major fields of her study are as follows: theory of innovations, service sector innovativeness, tourism economics, sustainable tourism, development of non-governmental organizations.
Speech Title: Problems of The Health Tourism Innovation Research
Abstract: The research problem takn into account is the innovativeness of health tourism. The main goal of the research is to enhance knowledge in the scope of fundamental research, in the fields of economics and management sciences, by creating a theoretical model of the health tourism innovativeness system. There were established two hypothesis: H1 – It is assumed that in the market for health tourism there are all types of innovation (product, process, organizational, marketing, institutional and social), but the most important for the development of health tourism business are product innovations; H2 – the model of the innovativeness of health tourism has an open character, which is consistent with H. Chesbrough's concept of open innovation. The methodology conductet during the research: the expert poll by the Delphi method (2 rounds), the survey pull method complemented with the interview method, a case study. As the result of the research H1 was veryfied positively, because product innovations dominates among other innovations. While the hypothesis H2, assuming that the health tourism innovation model is open, has been verified negatively. The research showed a clear dominance of one of the linear models, namely the 'pulled' by the market.