Keynote Speakers

Keynote Speaker I



Prof. Jiří Strouhal
Škoda Auto University Mladá Boleslav, Czech Republic
Jiří Strouhal is full professor at the Departmet of Finance and Accounting at Škoda Auto University Mladá Boleslav, Czech Republic. He gained his Ph.D. degree at the University of Economics Prague in 2005, associate professorship (habilitation) in 2012 and full professorship being named by President of the Czech Republic in 2016. He also acts as professional advisor in the field of accounting and corporate finance and since 2011 he is a President of Association of Czech Professional Accountants. His research interests cover: international accounting, financial statements analysis and corporate finance.

Keynote Speaker II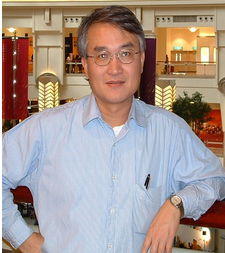 Prof. Donald Chang
Metropolitan State University of Denver, USA
Dr. Chang received his MBA and Ph.D. in marketing from University of Missouri-Columbia, BBA from National Chengchi University, Taiwan. His main teaching interests include international marketing, marketing research, and marketing strategy. Dr. Chang's main research interests include strategic marketing, international marketing, crosscultural research, international leadership behavior, market orientation, service quality management, market research, innovation management, tourism and destination marketing, pricing strategy, among others. He has been a marketing educator since 1980s at a number of universities in the States and in Taiwan, including University of Missouri, University of Wisconsin, National Chengchi University (Taiwan), Tunghai University, Loyola University, and currently a senior professor at the Metropolitan State University of Denver.

Keynote Speaker III


Prof. Elżbieta Szymańska
Bialystok University of Technology, Poland

Professor of Bialystok University of Technology, Manager of the Tourism Economy Chair and businesswoman - the partner in association The Recreation Resort "The Sailor" at the Mazury Lakes, Poland. She is also an Adjunct Professor of the Lazarski University in Warsaw. Participant of 14 research projects and Manager of some of them. Expert in Foresight Poland 2020 and Member of Polish Economy Association and Senator of Bialystok University of Technology (cadence 2016-2020). The Author of about 100 publications, including 5 books). She is a member of some organizations, including the Polish Economists Association. The major fields of her study are as follows: theory of innovations, service sector innovativeness, tourism economics, sustainable tourism, development of non-governmental organizations.